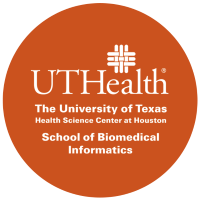 Clinical Data Warehouse - Data Overview
CDW Composition and Overlap
Available Data and MPI
Administrative data include billing codes, demographics, insurance status and similar information used for health care administration.
Clinical data include structured and unstructured data collected as part of routine care, but not necessarily used for administration (though these data may support administrative functions such as billing). Examples of clinical data include laboratory studies, medications, problems and clinical notes. Clinical data is composed of information from UT Physician's outpatient practice (currently Epic and previously Allscripts EHR), which are a subset of patients in the administrative set.
The set of administrative, clinical, and dental school records are linked by our enterprise Master Patient Index (eMPI).

Deduplication
To facilitate research across multiple data sources, we've implemented an eMPI (enterprise Master Patient Index) to give every patient a unique ID distinct from their local MRN.
This allows us to consolidate records of patients who may have been seen in different settings. It also identifies duplicate patient records, improving quality for clinicians. An MPI can prevent duplicate patient records by linking those with identical or nearly identical demographic data. This ensures a high quality of care.
The MPI database is updated nightly.

By looking for specific order types and test results, we can set a lower bound on the number of persons seeing a UTPhysicians provider who have tested positive for COVID-19.
Dates reflect the date a test was ordered. "Tested Positive" is the number of positive test results that came in for any tests ordered on that date. Test results might not be reported on the same day of the test, but are always shown on the same day here.
The actual number of both ordered tests and results is likely higher. This chart looks at recorded tests in structured data fields only, and does not take notes or other items in a patient's chart into consideration.
Current Data Sources
Epic Clarity

Clarity by Epic is the current health record system for UT Physicians. Epic contains data on patients seen in outpatient UTP clinics.
We also process hundreds of gigabytes of free-text clinical notes from medical records into a pipeline suitable for NLP research. Since 2004 we've collected over 30 million note events.
Historical Data Sources